March 11th, 2009. Day One. Getting Ready.
I'm calling this Day One as it's our first full day here. My daughter started a list of all the things she wants to do today. (yes, "today"… although it's more realistic as a "this week" type list.) We had nothing to eat in the house, so a quick trip to the Miscelanea,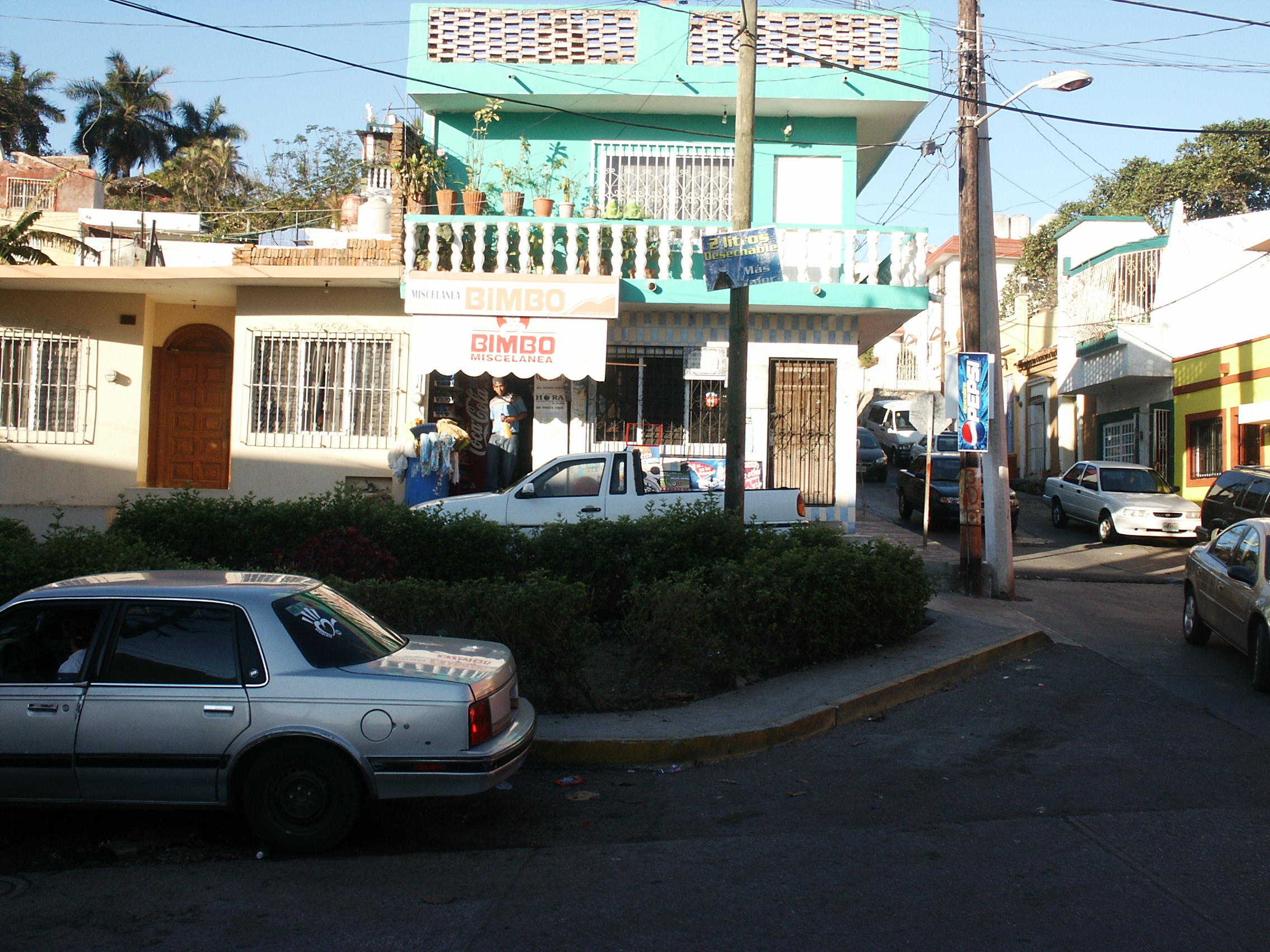 David's Tortillaria,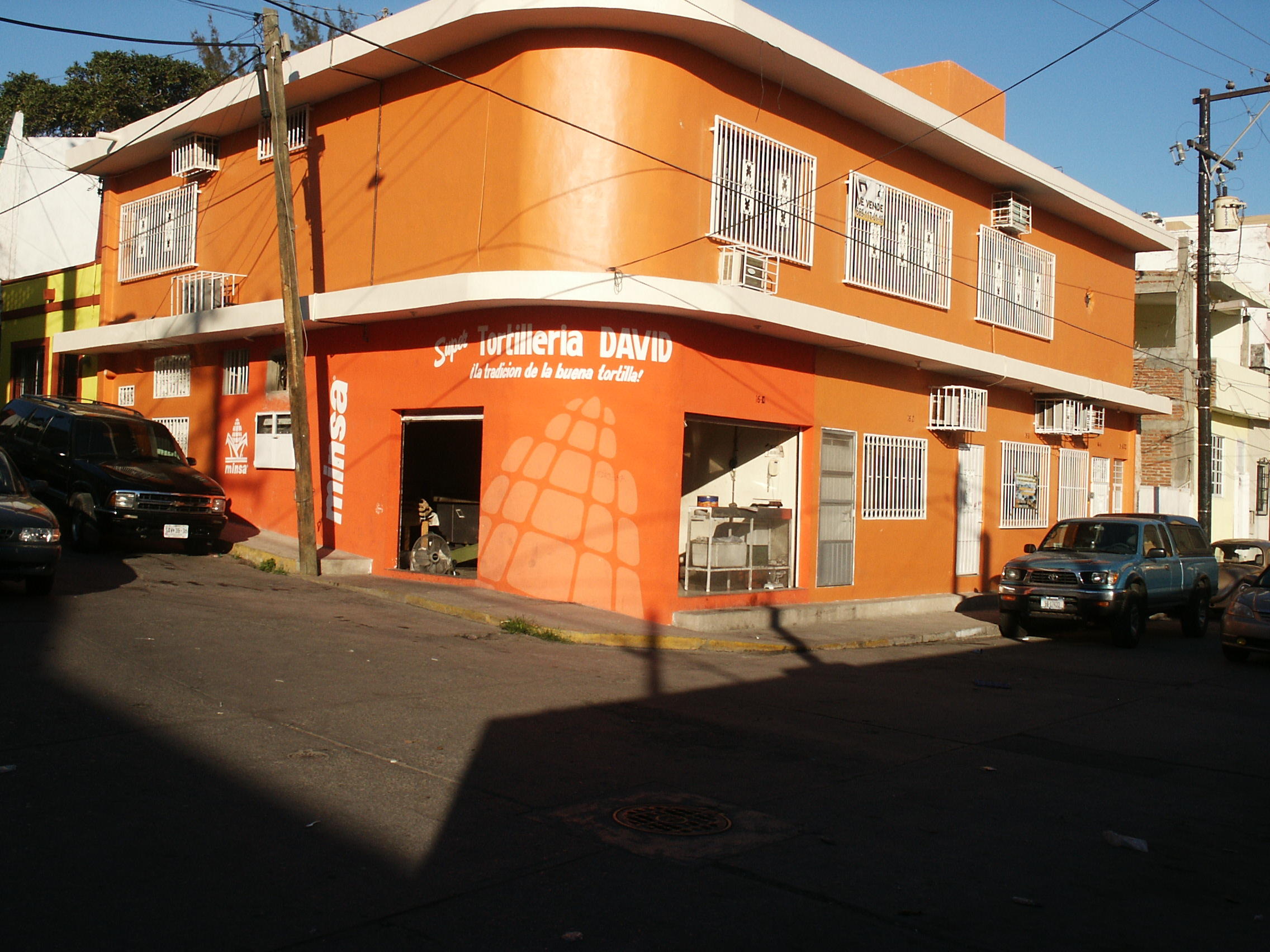 and Fruteria Ordonez,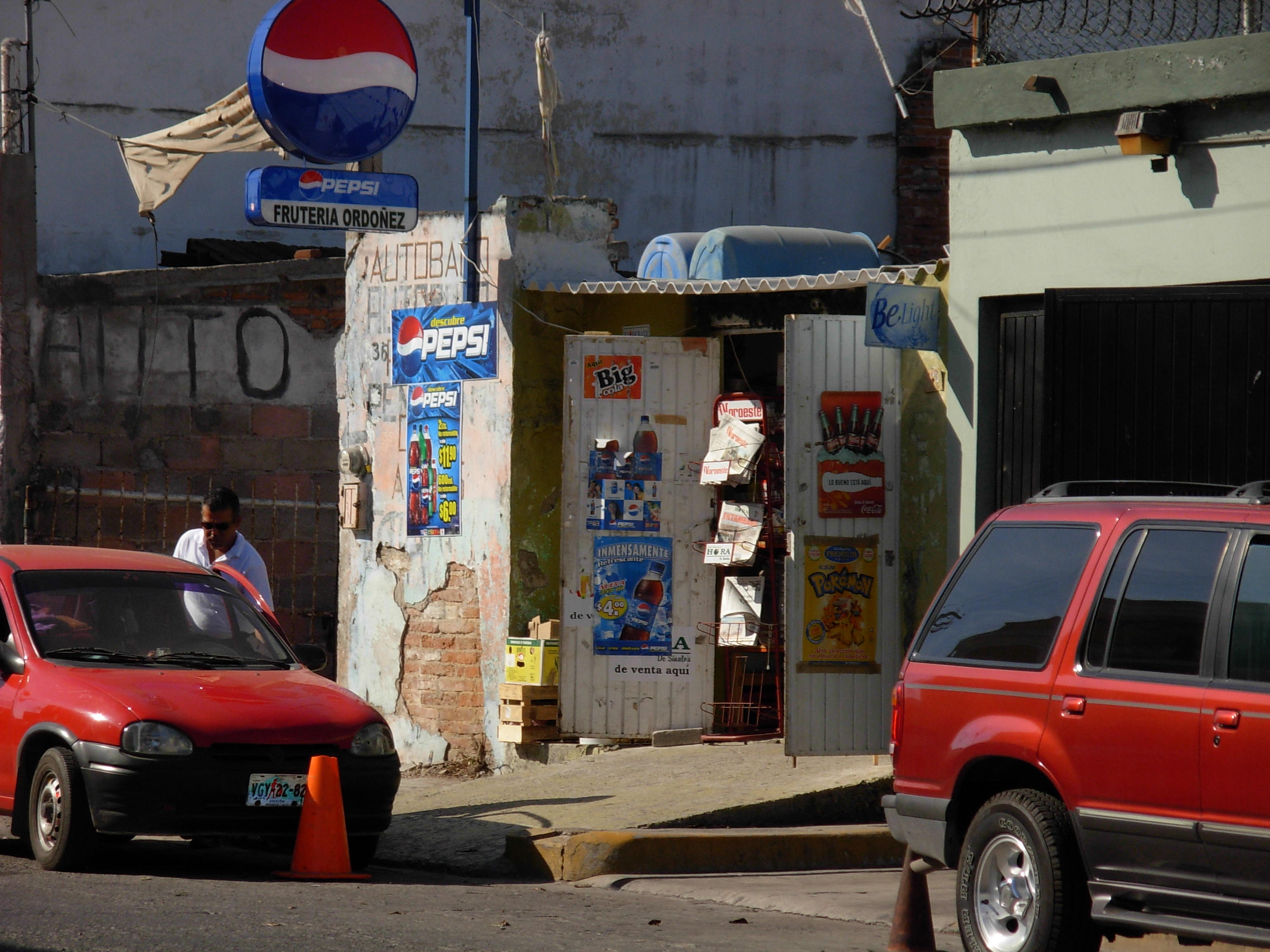 (all within three blocks of our house) and we were set for breakfast.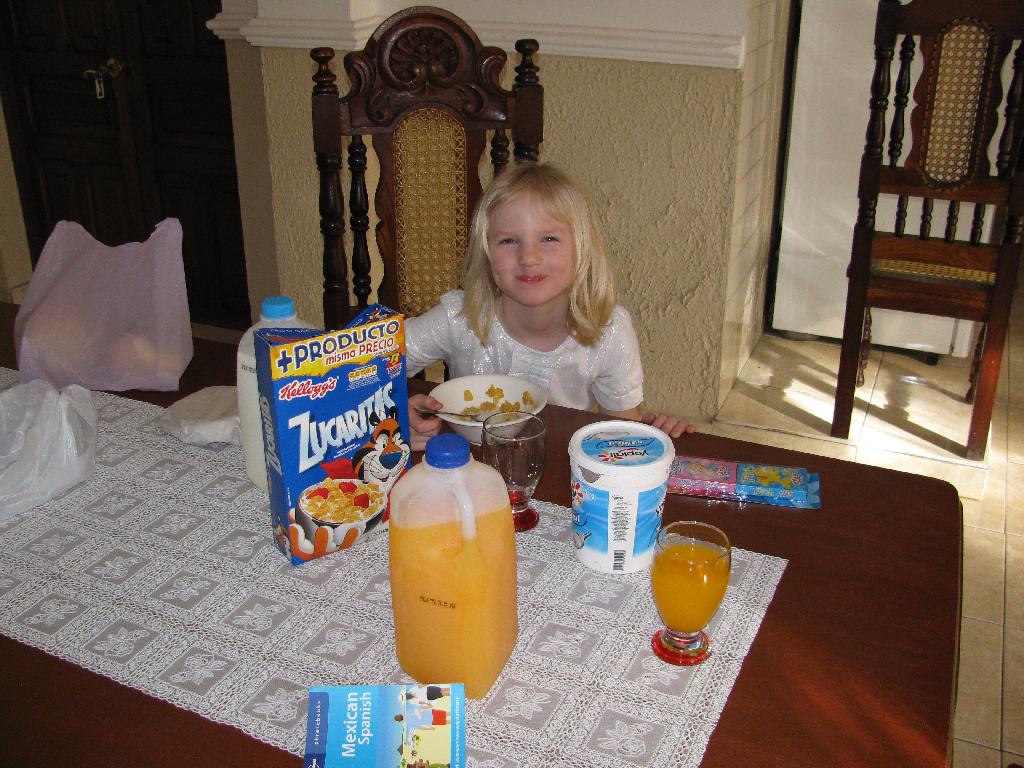 After two hours in the pool we headed out to pick up a few things and find a bank machine. Despite a valiant effort I failed to find any measuring cups. (I noticed the lack thereof when preparing my oatmeal this morning.) I tried the booth with kitchen things at the Mercado, Merza Pack, Waldo's (where I managed to communicate what I wanted in spanish–I love it when that happens) and finally Ley. (where I had never been before… think "Extra Foods.") We headed back to the house for lunch. I made grilled cheese sandwiches… uh, I mean Quesadillas with tortillas from David's, Queso Mennonita from the Mercado, and some Salsa Casera I picked up at Merza Pack.
My daughter spent another three hours in the pool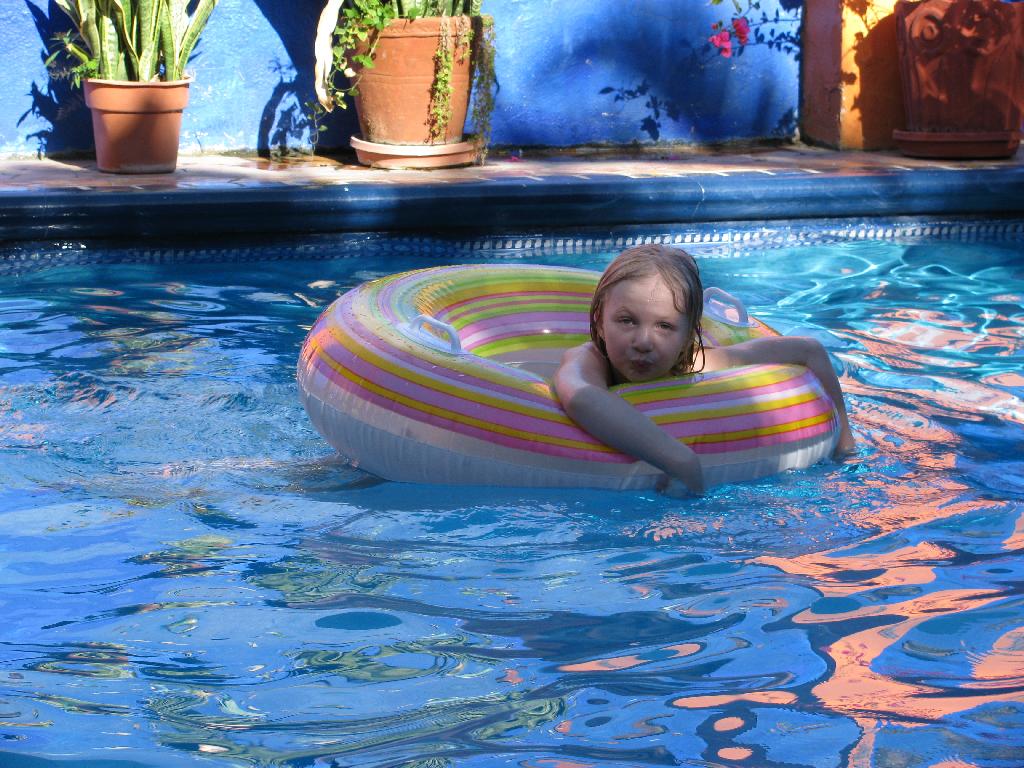 while I tried and tried to get the internet working on my laptop. (still with only partial success) About 5pm (yes, Mexico Time. I have it figured out now.) the rest of the gang (my parents and two other couples) arrived and got settled in.
After supper at the Machado we were ready for bed again. On the way back, we found the book store on Constitucion that I remembered from last year. They have children's story time on Fridays and Saturdays at 7pm. We picked up another Spanish book for my daughter and I. This one is about a Perro looking for agua. It's a baby book — about my reading level.